Affect and a Camera in City Hall
//Diane Shaibu//
As a former Chinatown resident, I often spent my time exploring the great wonders of New York City's Judiciary System. I recall walking down to City Hall during my junior year on an assignment to "witness a trial in action", designated by a quirky entertainment law professor. Upon entering the courts, I witnessed (what looked like), a 17-19 year old Black teen shoved and manhandled by a team of officers. He wore a red and blue sports jersey, while his pants were being dragged down by the commotion. Call it hyperse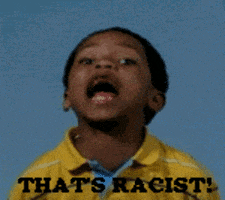 nsitivity, but I automatically felt the urge to hurl in disgust. One officer must have read this from my facial expression, so he sent over a friendly smile. The gesture did not put me at ease – contrary to his intent – it set me on fire. His perception of me was one full of generalizations, I was not one of the 'rowdy and criminal Black youths' he was manhandling, but I was a 'good Black', thus his use of 'politeness'. This was a tale of the sovereignty of affect, the attempt to have us interpret not-so-pleasant behaviors with positive emotions (Massumi p.24).

After a six month hiatus, I returned to the scene of the incident last Thursday for my ecology project. I set off on the mission to get some shots and possible voice reels of Black women that have faced violence by the justice system and/or family. At this point, I feel it important to recount what I was wearing. I wore a Black sweater, with Black knee ripped jeans, including bright neon socks and white Nikes, along with a raincoat and my prescriptive glasses. I am not a small person by any means and I am a Black woman. I often hear that I have an authoritative demeanor, meaning that people believe what I say and find me trustworthy. And finally, I had my DSLR camera in hand.
My first attempts at obtaining images were a fail. I explained to two middle-aged Afro-Latina women outside the Family Courts that I was looking for images of "violence against Black women". Immediately, I could sense their anxiety and urge to end the conversation with me. I did not mean to come off harsh, but the 'depth of my content' (Massumi p.25) had spoken for me. The women did not feel comfortable having their picture taken, but asked for my information to "look me up". The intensity of the matter had evoked a sad reaction by them, but did not create enough of a connection for them to actually want to participate. I continued this request on a police officer and a lawyer – both declined.
I knew I had to kick my work into gear, if I were to get better images from my trip. So instead, I let my camera speak for me. I threw a smile on my face, attempted to look skilled at photography, and improved my introduction line (i.e. "Hello, I am a student from NYU working on a project on the politics of being Black. May I take your picture?). At this point, subjects came pouring in! I reached my quota of 5 participants, and then some. My personal demeanor had changed, thus the affect on the people around me followed suit.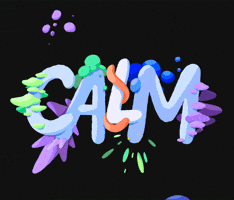 In the Hertha Sturm experiment, we see how inconsistent affect is on our perception. Children were more physiologically affected by "factual" images (which left a long-lasting affect), over the pleasant and unpleasant images. We are so often dominated by various stimuli, that we can completely alter our outlook on a subject, before taking in the reality. However, this study concluded that our image reception operates in a very primal sense. We initially focus on the quality of the image, which is not connected to logic or content. Even our bodies engage in autonomic reactions to these stimuli. Could it be that the sight of the camera and my perceived image made these people gravitate towards me, before knowing the content of my subject? How much are generalizations and stereotypes outwardly expressed by the human body? Perhaps another trip to City Hall is in order.
Works Cited
Massumi, Brian. "The Autonomy of Affect." (1995): 23-35. Web.